Melbourne House Foundation Repair: Why It Is Necessary
Regardless of whether you require foundation repair or not, it is crucial to know more about the most common foundation problems that can affect your property in Melbourne. Who should really seek services of foundation specialists?
Anyone who wants to prevent foundation issues from going unattended. You deserve to live peacefully knowing that the issues you suspect have been checked and they do not require repair, or you get problems fixed early.
If your home shows signs or shifting or settling. Such signs include cracks on the exterior brick or stucco work, cracks on the interior part of the walls especially in the corners, windows and doors that are jamming or stuck, bowed walls, and a titled chimney.
If you need to be sure whether the cracks you are noticing are just cosmetic or they are serious. The best person to determine this is an expert in foundation repair.
If you are certain that the foundation of your home is damaged, then ensure you get it repaired soonest possible.
If you are living in a neighborhood with expansive soil or your home is surrounded by many trees.
If your home has poor drainage around or underneath it, or there are plumbing leaks and poor compaction.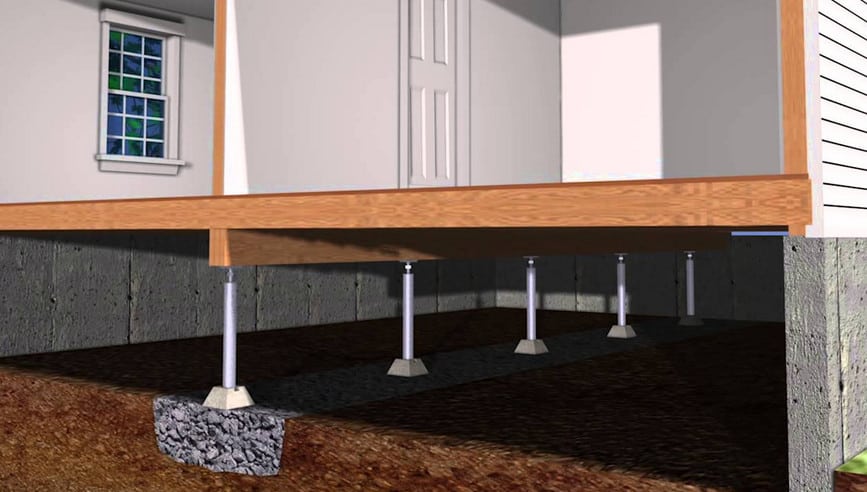 Now you have an idea of whether you should seek services of a foundation specialist. So who requires having the foundation repaired?
The foundation issues have made the frame of your home to twist, the windows and doors are not shutting properly, and you can notice drywall cracks. Such problems may lead to wasted cooling and heating energy, a rise in utility bills, and changes in humidity in the house.
Anyone who has a sinking, uneven, shifted, or cracked foundation, or if the specialist has established that the foundation is compromised after carrying out an onsite inspection or a structural engineer has advised you to have the problems fixed soonest possible.
Anyone who desires to have his home stable and safe enough.
Homeowners who have intentions of selling their home in future or preserving its value. If your home is covered under a transferable warranty, especially a lifetime one, then having a strong foundation will attract more customers at a better price for they will know that you too good care of your home.
So why would you need to have your foundation repaired?
If there are indicators of potential issues, then it will be worth taking time to have a professional assess the issues. Most contractors will offer you free estimates including the cost, the technique to be used, and the estimated duration of completing the repair work.
Procrastination and inactivity after discovering indicators of potential issues is always the worst enemy. For instance, cracks indicate potential problems that cannot fade on their own.
If the problem is fixed sooner, then the damage will be less extensive. The costs of repair will also be lower.
A problem that remains unattended tends to worsen. This may lead to extensive and costly repairs including problems related to moisture and plumbing issues.
Repairing a damaged foundation stabilizes a home and protects its value and safety.
Problems with your foundation do not necessarily mean your home is doomed. They can be fixed, hence be informed. Always take good care of your home and observe its surrounding. Your home is your treasured heaven and investment. Hence, protect it. Visit this page for more information. For reblocking and restumping services, check out our homepage.