Global Reblocking & Underpinning
A property held in place by a flawed foundation is a potential health hazard, meaning you want to handle any form of wear and tear in a timely fashion.
Unlike other home improvement tasks, repairing or restructuring cracks to the foundation require great skill and professionalism. At Global Reblocking, we understand that your home is your fortress.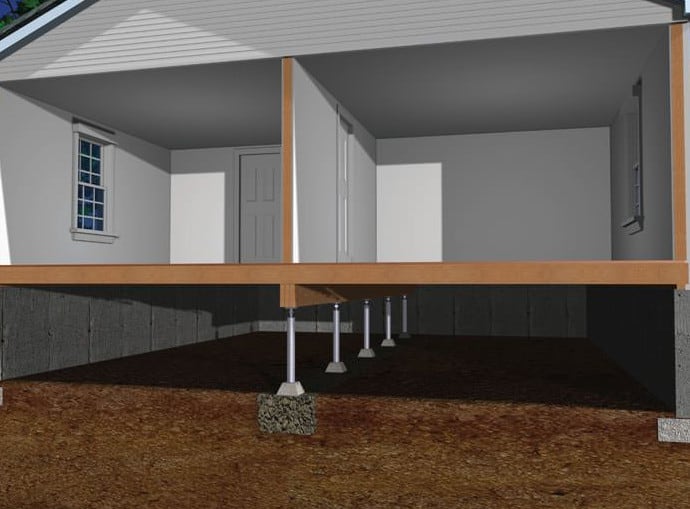 Restumping Services in North West Melbourne
There's a solid reason why we are the leading restumping firm in Melbourne – our great experience in the niche. For starters, we've been around for more than a decade and in the process, reinforced the foundational integrity of numerous homes. Our services are quick, effective and cost-efficient.
To gain an edge over the competition, we've heavily invested in the latest technologies and training in the niche and thus, enabling us to provide effective solutions to foundational flaws.
Just to scratch the surface, our equipment has the ability to scan and pinpoint damages to the foundation in a simplistic fashion. Once the faulty areas have been identified, our team will use quality construction tools and materials to get the job done in a safe manner.
In a nutshell, Global Reblocking has morphed into a repair and reconstruction giant thanks to its knack for providing long-term solutions. Just to prove this, you get a 20-year guarantee on all jobs, meaning all you have to do is give us a call in case of any faults emanating after we've worked on it.
Why Choose Our North West Melbourne Reblocking Services?
There are lots of reasons why we serve as the best company in Melbourne. For starters, we are a member of the Housing Industry Association (HIA), besides being a Registered Building Practitioner. With this, you can be guaranteed of quality job standards by qualified professionals.
Moreover, we are more than just a quick fix and repair to your problem. Our advanced technology and experts only offer long-term solutions to foundational problems, meaning your safety is almost always guaranteed. You also get a free professional consultation before any job, besides, of course, the competitive prices.
Areas We Service
Albanvale | Ardeer | Burnside | Ascot Vale | Brooklyn | Albion | Yarraville | Braybook | Diggers Rest | Bulla | Sunbury | Keilor East | Avondale Heights | Keilor | Calder Park | Melbourne Airport | Greenvale | Oaklands Junction | Plumpton | Kurunjang | Brookfield