GLOBAL REBLOCKING

Speak to one of our experts – 0401 905 524
We at Global Reblocking, certainly understand the importance of keeping your families peace of mind, by offering experienced structural foundation repair services throughout the area of Melbourne.
In an uncertain world, maintaining the stability of the home is paramount, because, a home without structural integrity can pose many dangers.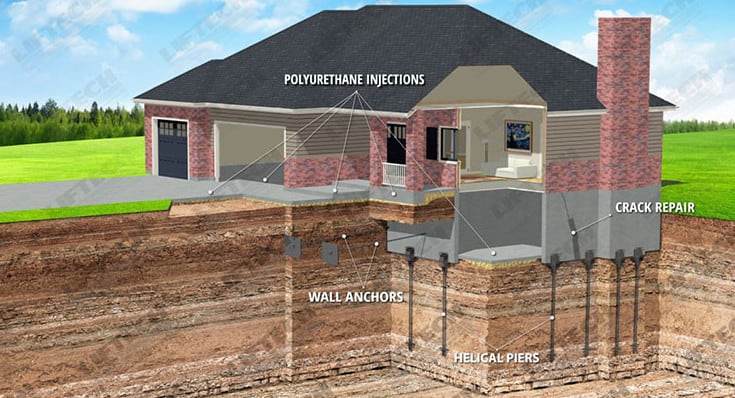 Restumping A House
Our company is a member of the Housing Industry Association (HIA), as well as a Registered Building Practitioner, this is one of the reasons why families in Melbourne continue to choose us as their preferred provider of foundation reinforcement projects. Through out the process, we offer advice and continue to do so until after the work is completed.
Our services at Global Reblocking, range from home repair services such as: restumping, reblocking, underpinning, and relevelling. We offer a complete package, that is budget friendly and high quality.
We continue to support our clients even after the work is finished, by offering a 20-year lifetime guarantee, that if any repair needs to be done during that time, we will come out and repair it at no cost.
Our equipment is state of the art and can detect potential problems in the foundation of the home, and provide intelligent information needed to determine what exactly needs to be done to provide long lasting structural integrity to the home.
We work with only high quality materials that provide strength and integrity to our project, in order that our work is not compromised by low-end materials.
We offer more than just a quick fix and repair, as some companies might perform on the cheap, instead, we offer a long range solution to foundation repair, that will give the home owner confidence that their home is the safe haven that they expect to have.
We have built up a reputation for providing quality service to the people of Melbourne and will continue to strive to maintain that trust with our customers, by maintaining the highest quality standards and offering the long term support that our customers deserve.
We service the entire Melbourne region including the below mentioned north west suburbs:
Plumpton VIC 3335

Kurunjang VIC 3337

Brookfield VIC 3338
Check out the other suburbs we service in North West Melbourne – globalreblocking.com/north-west-melbourne/