Underpinning – The Best Solution to Fix a Damaged Foundation
Buildings are usually made of beams and bricks, but a home is basically made of dreams and homes. Homeowners cherish their homes for they keep a household safe.
However, a weak foundation may be risky to the household. Hence, it is crucial to repair a damaged or weak foundation to restore its strength and ensure the family's safety is guaranteed.
Strengthening a Home's Foundation
In case you have been seeing several cracks develop in your property, then your foundation may be having serious problems. If this is the case, then underpinning is the best solution to restore the strength of your foundation.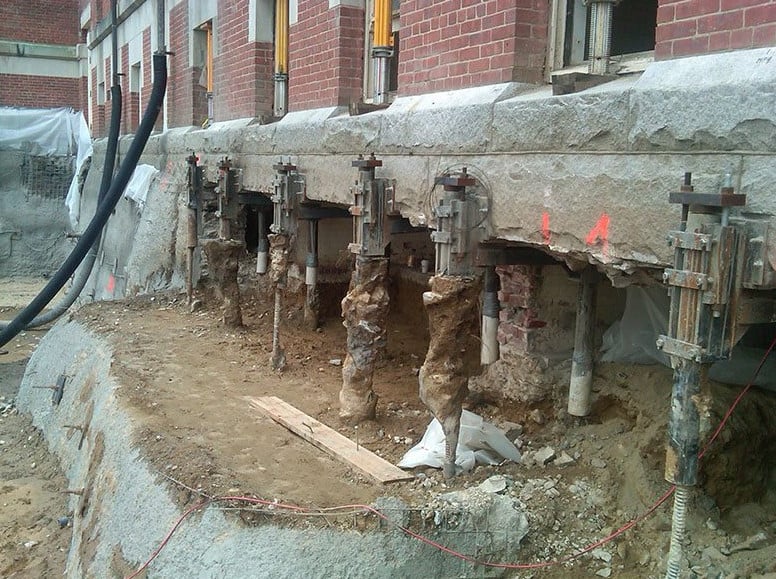 Underpinning Defined
Underpinning refers to an engineering technique of repairing a damaged foundation. The process involves excavating sections of the foundation. This is followed by pouring steel reinforced blocks into place. This results in a brand new foundation beneath the existing one. Underpinning can be carried out due to any of these reasons:
Weakness in the foundation
There is land subsidence beneath the foundation
There is structural movement of the home due to natural calamities
You desire to add extra floors on the home
You have plans of increasing the basement's height, may be for rental reasons
Factors to Consider Before Underpinning
This process is complex and it demands the expertise and knowledge of an underpinning specialist. Hence, it is advisable to deal with a licensed contractor who specializes in underpinning. Consider these factors as well:
Cost
This process is quite expensive. Most homeowners always choose underpinning as the last available option to repair a weak or damaged foundation. This process is expensive due to the risks involved. Hence, have an estimate of the overall cost of the project if you're planning to underpin your foundation.
Insurance
Insurance companies always demand to get detailed information about any renovation project you may be planning to undertake on your insured home. Once you start a home renovation project like underpinning, the insurer will change the plan to a home under a renovation project policy.
In the event that you start such a project without informing the insurer about it, the insurance plan you have with them might be viewed as void. You will also risk staying without a cover in the event of an accident. Hence, inform your insurance company about the project before undertaking it.
Construction Permit
If the contractor you have hired fails to obtain a construction permit necessary for underpinning, then you may face severe legal and financial consequences such as:
Paying a penalty for work done without penalty
Delaying the project until you obtain a permit
Undoing the done work
Starting an underpinning project without permit might even lower your home's selling price. It'll also create many problems when claiming for an insurance cover. Hence, it is crucial to ensure your contractor obtains a building permit before starting the project.
Any project aimed at renovating your home can cause headache and losses if you are not careful. Underpinning is a crucial home renovation project that demands you to remain cautious and careful. Hence, keep all these details in mind when underpinning your Melbourne home.
Speak To Our Melbourne Underpinning Experts
Get a free estimate today!