An Ultimate Guide to House Reblocking and Restumping
Restumping, also referred to as reblocking, is a process that involves replacing old timber stumps with new stumps. Timber stumps may fail over time due to rotting or any other form of damage.
Although reblocking in Melbourne is a big business, only a few property owners know the potential pitfalls involved. There are several problems that property owners experience such as being asked for advance payment only for the contractor to disappear, damaged walls, squeaking floors, crooked floors, damaged plumbing and windows, and redoing the work after reblocking.
With such pitfalls, you should be cautious enough not to fall victim to fraudulent contractors. Read on for everything you should know about restumping to be on the safer side.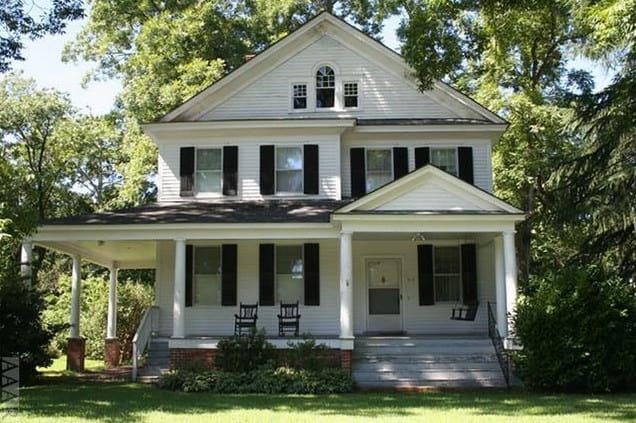 Choosing Replacement Stumps
Once you're sure that the stumps are damaged and require replacement, it's time to choose ideal replacement stumps. You can choose between timber and concrete stumps.
Timber Stumps
When choosing timber stumps, choose a rot-resistant type such as Victorian/river red gum. They're far cheaper than concrete stumps. However, their life expectancy is limited.
Regardless, they can last for several decades. Also, timber stumps have a disadvantage of being challenging to secure firmly to bearers. Thus, it's challenging to get accurate leveling with timber stumps.
In earlier years, timber stumps featured a diameter of 300mm. Iron bark was the most preferred timber due to its rot-resistant nature. Today, most homeowners prefer using treated pine timber stumps and concrete stumps.
The stumps are typically connected to bearers with a bracket. The bracket is fixed in place with a bolt or coach screw.
The mounting bracket is then anchored onto the bearer with a nut. In a situation where the base soil is soft and unstable, concrete may be poured to make the ground more solid.
In areas prone to high wind, anchor bolts should be installed at every corner of the house, under the bracing walls, and after every four meters around the building's perimeter.
Concrete Stumps
Today, concrete stumps boast of the most preferred replacement stumps. They're available in different types. They offer the best connection and are typically connected in place with a 10 mm rod from the top and secured from the bottom with a concrete footing.
The rod is threaded such that it can be bolted onto a frame to prevent both downward and upward movement. The poured concrete footing works like a pad to protect the stumps from footing settlement.
Concrete stumps last indefinitely when used in dry soil conditions. However, if used in damp conditions, the metal used to reinforce the stumps may rust and expand, thereby weakening over time.
Choosing a Reblocking Contractor
Upon choosing the right replacement stumps for your house, the next thing you should do is to choose an experienced and reliable contractor.
Ensure the contractor has enough jacks to jack up the house in a single or dual sections. Each stump requires one jack for safe lifting.
Typically, a timber house measuring 150 square meters may have approximately 80 stumps. A brick veneer house of a similar size may have approximately 60 stumps.
If few jacks will be used to lift a house, then it'll be jacked up in multiple sections and this may lead to costly damages to the framing and plasterwork.
There are certain considerations you should make when choosing a reblocking contractor. Here are some key points to guide you when choosing a contractor and signing a contract:
The kind of replacement stumps to be installed and whether pads are necessary.
Spacing between the stumps.
The floors should be brought back to a reasonable level upon completion of the project.
Obtaining a building permit from the local council.
The agreed restumping cost.
The project should be done according to the relevant construction regulations.
The expected start and completion date should be discussed.
If floorboards will be removed, ask about the condition they'll be reinstated. Also, ask who will be responsible to remove the carpet or other floor coverings and replace them.
It's advisable to compare quotes from several reblocking contractors. Ensure they include all the items and details required to avoid surprise charges.
However, the lowest quote may not always be the best as it might be an indicator of poor stump choices or fewer stumps, and this may cause major structural issues in the future.
Upon receiving quotes from potential contractors, ask for contacts of their previous clients, and check with the clients on whether they liked the work.
You can as well call the building surveyor of your local council and ask them whether the work was satisfactory.
Supervise the Work
Once the reblocking project commences, it's important to supervise the work keenly from the start to completion. You should ensure that:
The floors are properly leveled. A dumpy or spirit level can be used to check whether the floors are leveled.
The stumps are properly secured to the bearers. Poorly secured stumps may cause the floor to be noisy.
The stumps are positioned directly beneath the bearers.
Ant caps should be installed between the bearers and stumps.
The stumps are centrally located on pads in situations that require the use of pads.
The jacks will be removed once the stumps are installed. Ensure all the holes are backfilled with soil and compacted.
Only pay the final amount once the work is fully completed as per the signed contract and upon finding the work to be fully satisfactory.
You can avoid costly problems by knowing them before buying a new home or before undertaking major renovations and repairs.
You can seek professional assistance from architectures or professional builders. They can inspect your home before any major renovations or repairs or before buying a property.