Basement House Foundation Repair Techniques
This week, our amazing friends over at Ramco Foundation Repairs in Edmonton are going to share some useful practical tips on basement foundation repairs. Read on!
Buying a home is a fantastic step to make in life. However, it is a rather significant investment. Because it is such a substantial investment, it is known that proper care and maintenance is a must. The reason for this is because, over time, everything can decay slightly. If you keep your new home well maintained, it will increase the longevity of the house.
One of the most significant features that need to be checked regularly is the foundation. If the foundation gets damaged, it could cause a lot of money for you in repairs. For example, if a foundation of a home is weak or damaged, then the entire structure will already be compromised.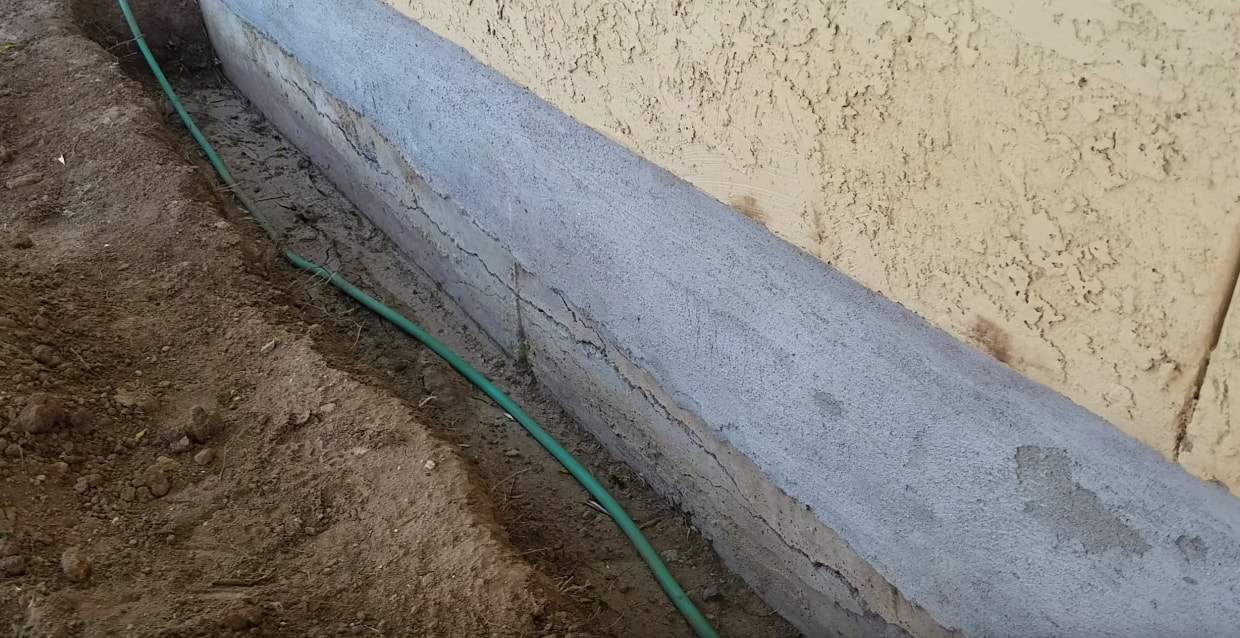 How To Tell If You Need Foundation Repair
Here are a few essential elements to check when looking for foundation damage in your home: wall cracks, floor cracks, sloping floor, leaning chimney, bowing walls, ceiling cracks, doors and windows that stick when opening or closing, cracks in brick or masonry, stair and stoop problems, garage foundation problems, and beam and post questions.
All of those plus more will let you know if your foundation is damaged and needs repair or even replacement. It shows that your foundation is a potential safety hazard and it needs to be investigated by a professional foundation repair or a house levelling contractor as soon as possible. Another reason if you decide not to let it be inspected by a professional would be the house getting worse and hurting you or someone in your home.
If you notice any of these critical elements of structural damage on your home, finding a professional is rather simple. There are many out on the market, but you will want to see one that has experience and passion for helping with foundation problems. Ramco Foundation Repairs has a quality team of professionals that can come in and out of your home fast and efficiently to inspect your home for any structural and foundation issues that might be a concern.
How My Foundation Repair Company Is Different From The Rest
Ramco Foundation Repair has many specialties and methods used for different problems of foundational issues. Some of the techniques include steel piers, helical piers, helical tieback anchors, plate anchors, hydraulic slab lift piers, and new construction peers.
For example, look at a more in-depth knowledge of the specialties that our foundation repair service uses:
Steel Piers: They use a four-step install program, starting with unearthing the ground around the foundation and bracketing the foundation. Next, they install the steel pier deep into the ground with their professional tools until they reach a secure, solid layer. After the install, the weight of the structure is transferred back onto the piers safely and securely.
Helical Piers: For support and repair applications, a helical pier is used. It looks like a giant screw that helps with the overall foundation repair, porches, stairs, and even chimney repair.
Helical Tieback Anchors: These tieback anchors are used when repairing bowing or leaning walls. They are attached to the interior of the wall with tension applied to prevent them from continuously blowing up in the future.
Plate Anchors: This is another application that Ramco Foundation Repair uses often. The plate anchors are a huge part of the repair system for leaning or bowing walls. The plate anchors attach to the wall and use a rod that pulls the walls back to the original placement.
Hydraulic Slab Lift Piers: Ramco Foundation Repair uses this for any sinking or settling slabs. It is the proper tool that needs to be used for this type of structural damage.
New Construction Piers: The professionals put in these particular piers before any foundation is poured to prevent and future foundation problems from the beginning.
To Conclude
Ramco Foundation Repair has a fantastic team of professionals that have the experience and skills it takes to get the job done correctly. They provide service to future homeowners, homeowners, and commercial businesses. If you notice any of the foundation problems starting to occur or has already been created, then the first step is to contact them fast so they can get you the proper care right away.
Let them know of your concerns, and they will send out a specialist for a free inspection. They will inspect the area of concern, and if any repairs need to be done, they will give you an estimate with the proper information of the foundation problems.
The company wants to be able to help you, because they know the damage it can cause if not currently, then in the future, and they want you to be safe. They will provide you with the best solution to get your foundation structurally sound. Look now, and see if your foundation might need professional help, or it could cost you a lot in the future.
There you go! We hope you got some valuable tips out of the above. Let us know your thoughts, and feel free to get in touch with Global Reblocking, and we'll be happy to help answer any questions on repairing the foundation of your house in Melbourne.
Related Articles:
Foundation Repair Contractor Answers Frequently Asked Questions
Foundation Repair: The Solution to Restoring the Walls and Basement of Your Property
Innovative Methods of Repairing a Foundation